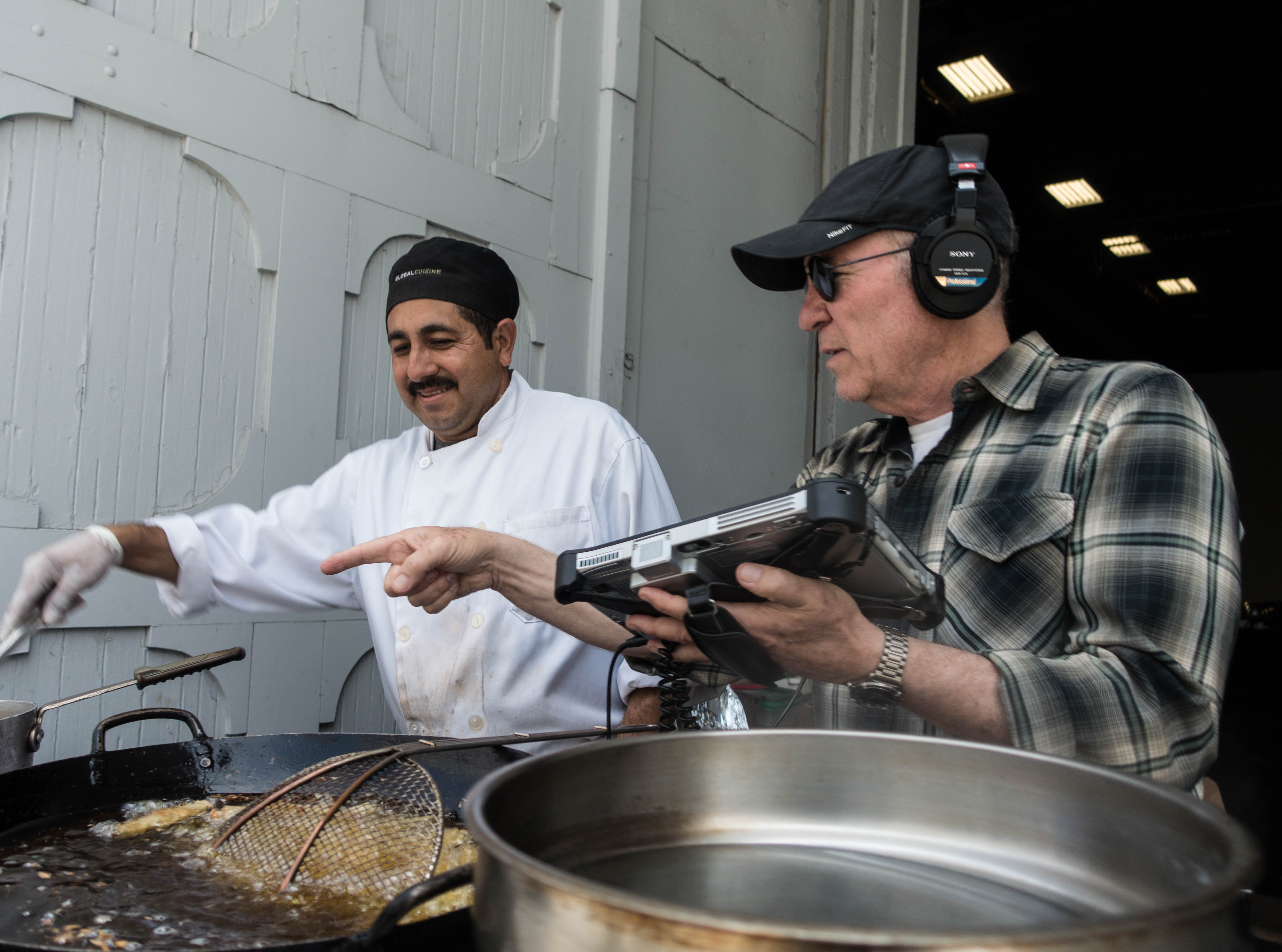 Blocking/Rehearsal
Seamlessly block cameras and talent without having to constantly go back and forth to video village to monitor cameras and then return to the set to adjust the action.

View and make notes on your script, rundowns, storyboards, animatics and previs images or sequences side by side with the live cameras on set.

The ShotGlass™  onboard DVR allows recording of up to 50 hours of content.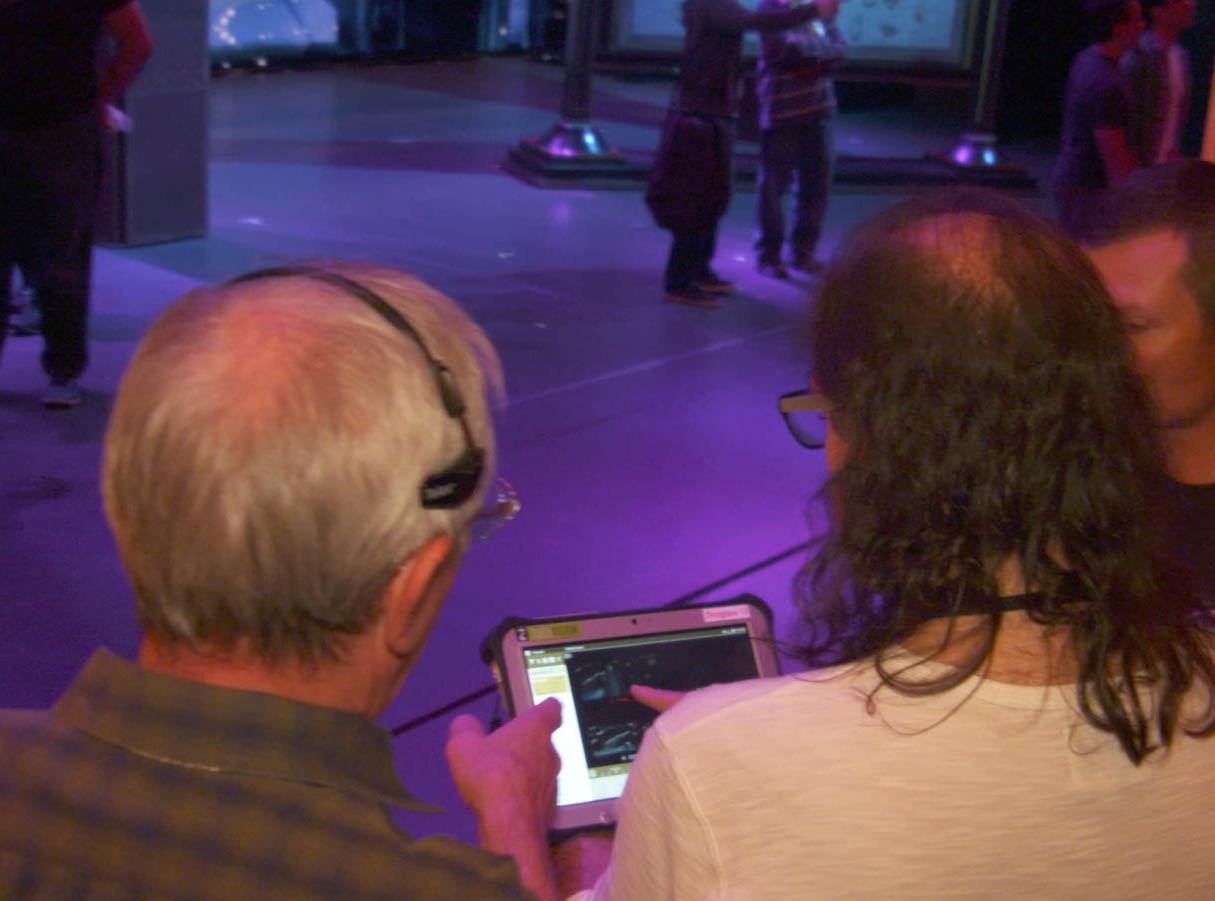 Shooting
Live view all cameras. With the touch a button, record and playback all cameras, in full HD with audio, on the tablet's dedicated DVR.

ShotGlass™  allows you to work untethered anywhere in the production environment.

Stand next to a camera and move easily with it.

With a simple touch of the screen, you can instantly monitor any single camera or all of the cameras at the same time, using our multi-view configuration. Switch back and forth at will.

Using our proprietary touch screen markers, instantly tag and time-code stamp the recorded content for review at a later time.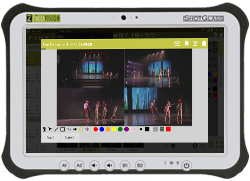 Viewing takes
ShotGlass™  touch-screen navigation instantly cues up your selected takes.

No playback delay, your ready to view immediately.

No need for talent to come to video village to view a take, you can go to them. It's faster and more private.

Playback each camera separately or all cameras at once, using our multi-view configuration. It's as simple as touching the screen.

Each ultra-light tablet records and plays back independently, allowing each user to work record and view separately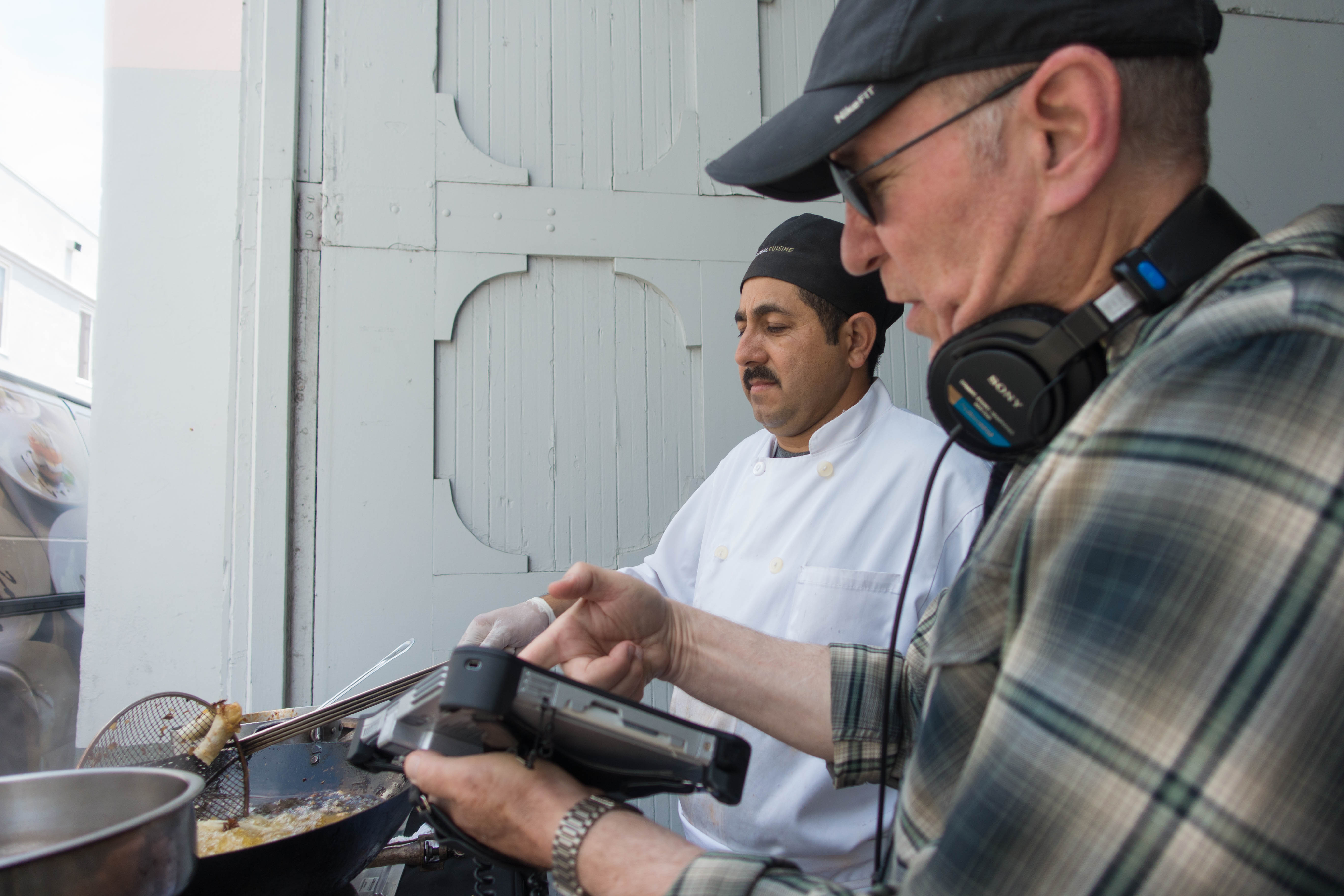 Take selection and notes
Instantly select, build and sort the desired takes and send to anyone on the creative team

To create time stamped text notes, you can type them with our virtual or wireless keyboard; and or handwrite them with the stylus.

For visual notes, you can draw with your finger or stylus, using the telestrator function.